KAREL ČAPEK
FILM ADAPTATION
Novels and Dramas
R.U.R. – Gibel sensatsii (R.U.R.) (U.S.S.R., 1935)
R.U.R.: Genesis – (apparently USA, 2016), Script 1920
The most represented theatrical play of Karel Čapek is "R.U.R." – immediately after its publication in 1920, the play received unprecedented success not only in former Czechoslovakia, but also abroad.
The Czechoslovakian debut took place on the 2nd of January, 1921 in Hradec Králové, where the production was introduced by the local amateur group Klicpera. The Prague premiere took place at the National Theater on January 25, 1921.
It is known that the word robot was created by Karel's brother Josef – he derived the word from the word "robota" – "robotovat" (labor – to labor).
In Čapek's play, the robots weren't just some metal monsters. They were literally created from flesh and bone as a reflection of the human race – the only difference was that they weren't born; they were generated instead, so that they could do a variety of human activities. What their creators did not give them were emotions. The purpose was to prevent robots from their own thinking and acting. Furthermore, their life expectancy was intentionally limited an as insurance policy because of the existing possibility of an error occuring, such as when a robot "went rogue" and had to be disassembled.
We can see a similar motif in present-day work in which robots appear – the most related example of this is probably the film Blade Runner (1982, link: https://www.csfd.cz/film/8268-blade-runner/prehled/). In this movie, mankind lives in a world where robots are practically exterminated (in this case replicas of robots). Those robots who survive are trying to find out what their life expectancy is and if it is possible for them to live longer. Regardless of the fact that they are developed for different purposes with a variety of characteristics, they possess a human appearance as well. The insurance policy here is, however, the same as that of Čapek's robots.
In our culture, we can see other artificially intelligent creatures relatively easily – not only in literature, but in cinematography as well. For example, let's mention some work, such as Golem, Frankenstein, Terminator, Metropolis, I, Robot, The Cybernetic Grandma and many others.
In "R.U.R.", Čapek warns us of man in the role of God – the Creator. According to the author, the results of developing new creatures are infertility and the demise of mankind. If we turn for a moment, even to one of the fairytales, people who create new beings do not end up well. Do you remember The Chiseled Boy (Otesánek)?
A short film based on Čapek's play was made in Great Britain in 1938.
The opera R.U.R. was created by composer Zdeněk Blažek in 1977.
---
Script 1933, films in 1937, The Hordubals (Hordubalové), and in 1980, Hordubal (Hordubal)
The Hordubals – The first K. Čapek film adaptation was directed by Martin Frič in 1937 while Čapek was still alive. A later adaptation was in 1980, directed by Jaroslav Balík.
---
Script 1937, film 1938
White Illness – Another fundamental piece of Čapek's work which was adapted into a film was the theatrical play "White Illness" played by Hugo Haas, who not only performed in the lead role, but also directed the film. It was his fourth role as a director. Haas and Čapek were good friends – the character of Dr. Galen (Galén) seemed to be a custom fit for Haas. The film debuted shortly after the final version of the script was written in 1937. However, it didn't stay on the screen for long. Right before the beginning of the war, while the power of nazi Germany was strenghtening, the film raised a big dissent and eventually, in November 1938, was restricted from any public screening. Karel Čapek died shortly after that.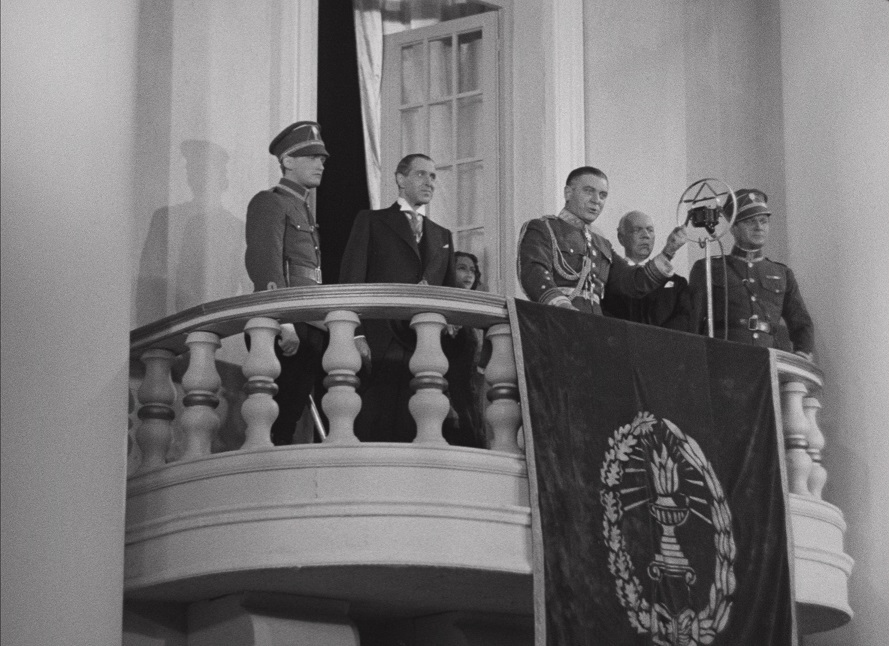 White Illness somehow became synonymous with illness caused by hatred – a warning of the uprising power of Hitler's Germany. While the film was being screened, spectators often, among other things, reacted by singing the Czechoslovakian anthem.
The film was digitally restored in 2017 by the National Film Archive.
Link: http://eea.nfa.cz/cz/filmy/bila-nemoc/
Trailer: https://www.youtube.com/watch?v=pFY6WPb7Dig
---
Script 1922, film 1948
Krakatit – In 1948, shortly after the war, Čapek's drama "Krakatit" was adapted into a film by Otakar Vávra. The actor Karel Höger played the main character, the inventor Prokop. A princess, whose aim was to get his invention, was performed by Hana Smékalová (stage name Florence Marly), an actress of Czech origin.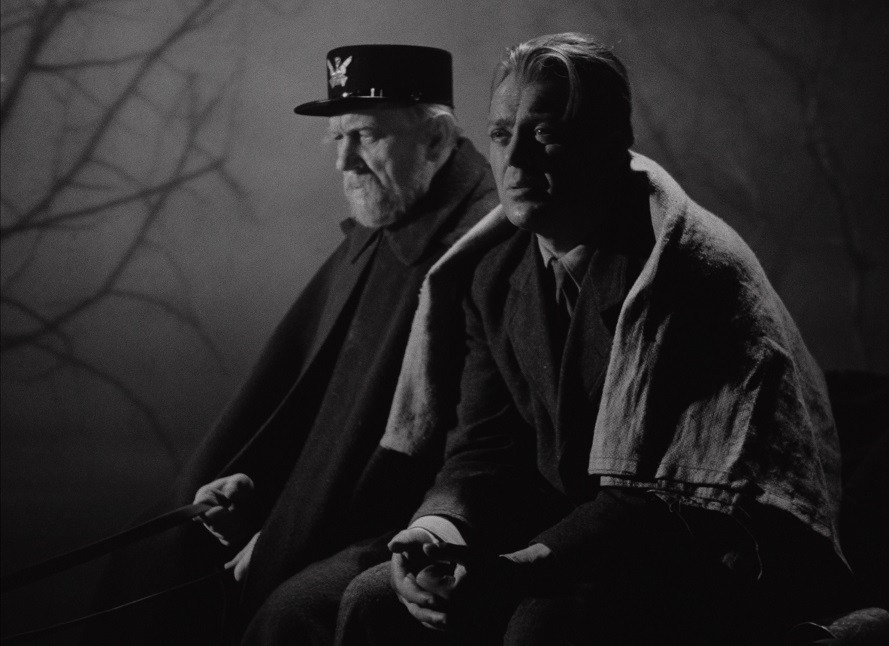 Experts of Čapek's life and his artwork assume that his inspiration for the role of the princess in the play "Krakatit" was based on one crucial woman in Čapek's life – Věra Hrůzová, whom he dated for years and with whom he kept personal correspondence.

The film was digitally restored in 2017 by the National Film Archive.

Link: http://eea.nfa.cz/cz/filmy/krakatit/

Trailer: https://www.youtube.com/watch?v=CkG6DkBIG5s

"Krakatit" was one of the pieces of artwork where Karel showed his deep sense for the future. The novel, which he wrote in 1924, describes a destructive weapon – a bomb that is capable of wiping out vast areas, and it is based on the principal of an uncontrolled chain reaction of nucleoli. The first of this type of bomb was tested for the first time in 1945 by the U.S. Army in the White Sands Desert. A few weeks later, two bombs of this kind were dropped on the Japanese cities of Hiroshima and Nagasaki.



Stories of Karel Čapek
Adapted to film 2011–1947
Fairytales of Karel Čapek
Adapted to film 1996–1959
Curiosities
"The Makropulos Subject" is Karel Čapek's theatrical play, which so far hasn't been adapted into a film – although it is one of the most often presented pieces of Čapek's artwork. Spectators can see it not only as a dramatical play, but also as an opera, which was composed by Leoš Janáček during the years 1923–25. Čapek approved Janáček's requested musical production of the play in 1923. Although Janáček changed the tone of the story, Čapek's final evaluation of the opera was more then positive.

Elina Makropulos is 337 years old. A long time ago, during the reign of Emperor Rudolf II, she drank an elixir of eternal youth. An obsession with youth and a vision of immortality is eternal. Let's mention the fairytale "About Alive and Dead Water" and the film The Emperor's Baker and The Baker's Emperor, where scientists and inventors of the court of the emperor Rudolf II (exactly the one), are attempting to discover this elixir. And we don't have to search in films and fairytales. Today you can find many cosmetic products on the market that promise skin rejuvenation. Longevity and freshness are promised by green tea, broccoli, garlic and honey, melatonin, Vitamin D3, growth hormone and more. Which one of these ingredients did Emilia's father Marty probably mix into his elixir?

Note. A proper regime and maintainance of physical and mental activities also contributes to an extension of life. Quality medical care is available and, thanks to it, we can see an increase in the average age in which we die. In 2017, the average woman's life expectancy was 81.5 years and 76 years for men. In 1937, the average life expectancy was only around 58 years.

In 2013, more than 1000 people in the Czech Republic were older than 100 years. According to statistics, approximately three quarters of these people were women.

The countries that currently have the highest number of people that are older than one hundred years are Japan and Spain. According to J. Masopust from the Institute of Clinical Biochemistry and Pathobiochemistry, aging is a strategy that is induced by natural selection to conserve energy in conjunction with other energy-saving strategies to improve pre-production offspring survivability.

---

"The Factory for the Absolute"

An excellent audiobook: https://www.youtube.com/watch?v=s5Ehk1qSG7M